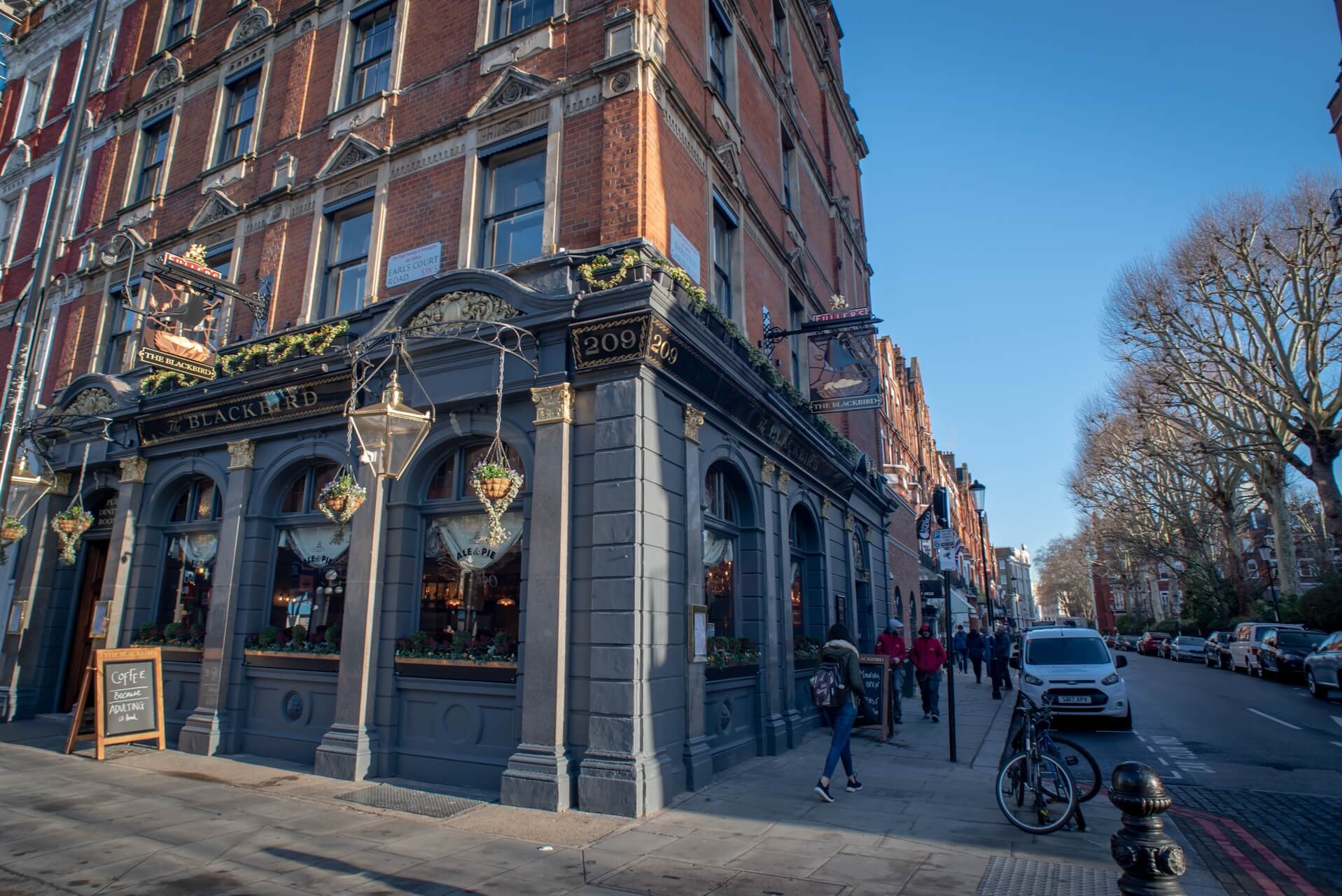 HISTORY OF THE BLACKBIRD
The Blackbird was previously a branch of The Midland Bank having been converted into a Fuller's Ale & Pie house in 1994.
The Midland Bank was founded in Birmingham in 1836. It expanded by taking over many local banks and eventually merged with the Central Bank of London in 1891, becoming the London City and Midland Bank.
Following further nationwide expansion, the name Midland Bank was adopted in 1923 and by 1934, it was the largest deposit bank in the world.
In June 1992, The Midland Bank was taken over by HSBC Holdings plc, who phased out the Midland Bank name by June 1999.
Since being converted to a pub, The Blackbird has become known for serving fine food and great beer; it is cherished by local residents and visitors alike, which is an endorsement in itself.
In 2018 it was refurbished to become one of Fuller's "Beautiful Bedrooms" pubs, with 9 rooms for guests.